Heavy rain makes driving scary. It will put your driving skills to the test and if you think you can drive the same as during a sunny day, you will be putting your life and the lives of the other traffic participants at risk. Safety is important and when it rains heavily, you need to adapt to the weather and road conditions.
Rule #1: Slow down
No matter how good your tires are, if you are driving at high speeds, you can lose control of your car due to hydroplaning. Reducing speeds enables the tires to more efficiently evacuate water beneath the tires and improves road grip. Just drive slower than what your usual speed would be.
Rule #2: Maintain a proper distance between cars.
Not only that visibility is reduced during heavy rain but your visibility is also affected. Even if your reflexes as sharp, it may take you longer to notice that the car in front of you is breaking or slowing down. It does not take a lot of driving skills to understand that you should not be tailgating and if you have low visibility you should increase the distance between your car and the one in front, more than usual.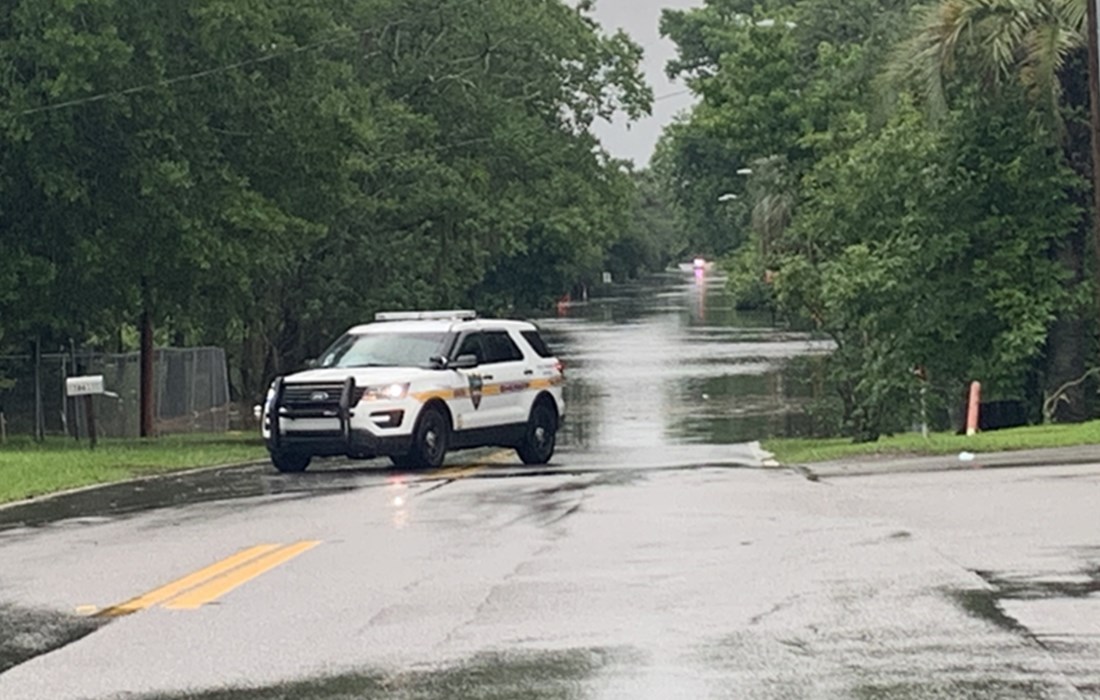 Rule #3: Turn on your headlights
Even if it is raining during the daytime, visibility is reduced. By turning on your headlights, you become easier to spot for the drivers in front of you and the ones in your back.
Rule #4: Use the windshield wipers
Many people find the windshield wipers annoying as they go through their field of view or they make squeaking noises. In reality, there is no excuse not to use windshield wipers when it is raining. Use the proper wiper speed and keep them on at all times.
Rule #5: Check your tires
If it is raining heavily, you need to check your tires before driving off. Worn off tires will compromise your safety since they will cause you to lose control of the car when driving even at moderate speeds. Also, if the tire pressure is too high, it will lead to hydroplaning even if the tires are in good condition. They will test your driving skills and when that happens, do not brake heavily and just take your foot off the gas.